Our Girls
Riverfern Zeta Laporis (Imp. UK)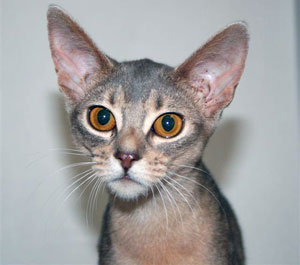 Sire:AbyChat Fernando of Riverfern

Dam: IWSGC Riverfern Jura

Date of Birth: 07.11.10

Colour: Blue



Thank you Valerie for this beautiful girl for my blue program. Zeta has an outstanding temperament and has blended into my house very well. Her first two litters have produced some of the finest Osiris kittens. Some of her kids have found homes as far away as Moscow and as close as down the road. Although a bit of an English Drama Queen Zeta has and does produce simply outstanding type, colour and temperment kittens.
---