Our Girls
CCCA Ch. Gold DGC Osiris(v) Chit Chat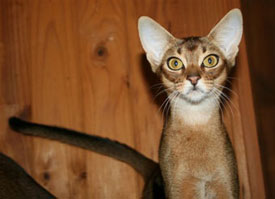 Sire: Db. Gd. Ch. Highgaitpaws Have A Chat ((Imp USA)

Dam: Tijah Porcelain Blue

Date of Birth: 27.06.10

Color: Tawny



Chit Chat is an all American mating, as her Mum Portia is out of two American imports. She was very slow to mature but as you can plainly see she has come into her own now. Chit is very affectionate, loves to head butt and has the most outgoing personality.Chit Chat had unparalleled success on the show bench placing high on many occasions. Her antics on the show table have to be seen to be believed she is such a card and shoulder cat.
---
Riverfern Zeta Laporis (Imp. UK)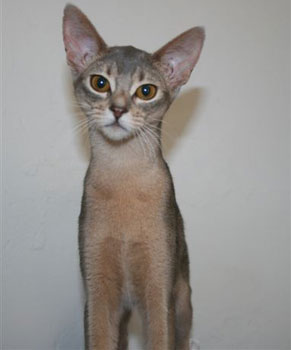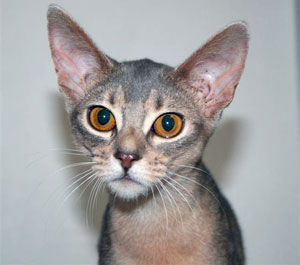 Sire:AbyChat Fernando of Riverfern

Dam: IWSGC Riverfern Jura

Date of Birth: 07.11.10

Colour: Blue



Thank you Valerie for this beautiful girl for my blue program. Zeta has an outstanding temperament and has blended into my house very well. Her first two litters have produced some of the finest Osiris kittens. Some of her kids have found homes as far away as Moscow and as close as down the road. Although a bit of an English Drama Queen Zeta has and does produce simply outstanding type, colour and temperment kittens.
---
Osiris(v) Star Witness (Little Red)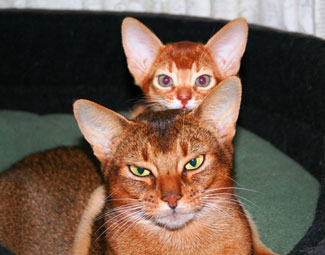 Sire: Vic DB GR CH Osiris(v) Heart N Soul

Dam: Merindalee Silent Witness

Colour: Cinnamon

Date of Birth: 23.03.11



What can you say about red cats? Little Red's real AKA should be "Mischief in the Making". However she a stunning little girl with heaps of promise. Little Red's fall litter of three were on show at the Brisbane Royal August 2016 where in they managed a Best in Show Shorthair Litter. We are hoping her next litter has the same sort of potential BUT with some coloured kittens this time please!!!
---
Silver DB GR CH Osiris (V) Chanel No. Five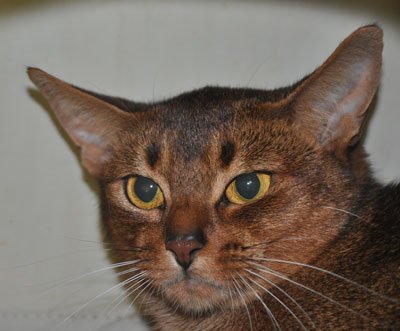 Sire: CH Aussie Dream

Dam: QFA Gold DB GR CH &CCCA CH, Vic Silver CH Osiris (V) Prada

DOB: 31.12.10

Colour: Tawny
Chanel 5 looks like her dad and has her mother's most stunning colour and type. Chanel 5 currently has bubs on the ground, just two but they are both full of life and lovely.
---