Memorial ~ Cats to Remember
Osiris(v) Chatterbox
Sire: Db. Gd. Ch. Highgaitpaws Have A Chat (Imp USA)

Dam: CCCA Gd. Ch. Sap Gd. Ch. Osiris(v) Running Bear

Date of Birth: 03.07.10

Colour: Tawny



Chatterbox is the sweetest of girls. She has lovely type, and that real 'purring' personality directly responsible for that are her parents both mushy purr-pusses. Chaterbox crossed the Rainbow bridge over the 2013 Christmas holidays much sadness at what should be a happy time of the year. She will be sadly missed by her brother Osiris (V) Fast Talker and her human parents. We all hope she is happy chasing butteflies and moths. Miss you cahaterbox.
---
Bronze Db. Gd. Ch. Osiris(v) Love Child (Flynn)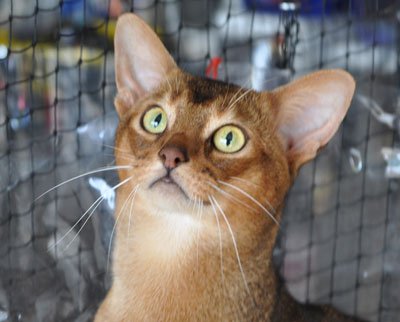 Flynn so young ... so beautiful …. sadly he was taken from us due to a massive anaphylactic reaction to a venomous spider bite . Everyone who met Flynn fell in love with his openness, warmth and beguiling nature we will forever miss you Flynn-E as will your house mates T-Ball and Tia.
---
Gd Ch Cannonball of Wonderlove (Imp Germany)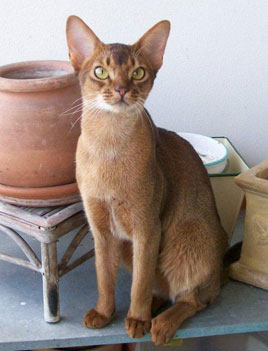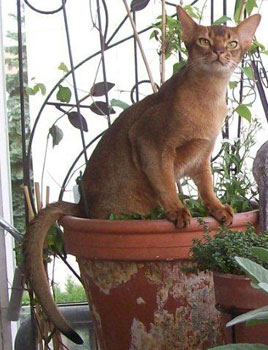 Thank you Doris for this truly stunning boy. A loving boy taken far to soon he will however live on in our hearts and in his little wooden box with the brass plate.... Dear Cannonball.



Sire: Berenetto Banderas

Dam: Zora of Wonderlove
---
CCCA Ch. & Gold Ch. PN Osiris (v) Charmed I'm Sure (Hons)
Charmed has been fighting lung cancer for many years, and lost his battle about 6 months ago. I so miss Mooch, he was my rock, always much loved by all in this house.
---
Osiris(v) Touched By An Angel
My darling little Angel, taken from me far too young. We went through so much together, I adored you and will never forget you, you are always in my thoughts.
---
Osiris(v) My Baby Rocks
My baby boy, taken away from me, far too young. We tried so hard to fight with you, your strength was remarkable. You will never be forgotten, your beautiful personality and temperament will always be remembered by all that came in your path.... Rest in Peace. I will always love you.... a part of my heart broke when you died.
---
Gd. Ch. Rififi of Wonderlove (Imp. Germany)
My beautiful boy, taken from me so young, you travelled half way around the world for me, and although I only had you for a short time, you will always be in my heart. You have left that very special mark.
---
Db. Gd. PN Osiris (v) Oscar Blue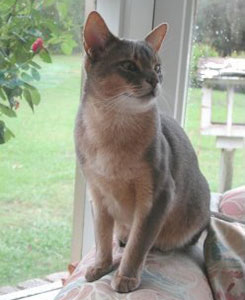 Oscar was our first born furbaby and is very sadly missed by all.... a very sad time for us.
---
CCCA Gd. Ch. ACF AoE Gold Ch./Ch. Shadowlea Pocahontas
My dear Pocky, our first breeding cat, you have been a great ambassador for me. Your sweet nature, never a bossy moment, you where the perfect cat. Sadly at aged 10 you developed a cancer in your liver........we are heartbroken. We will always love you, and your offspring right down to great great grandchildren will always remind me of you. RIP beautiful girl. It was a priviledge to have been owned by you.
---